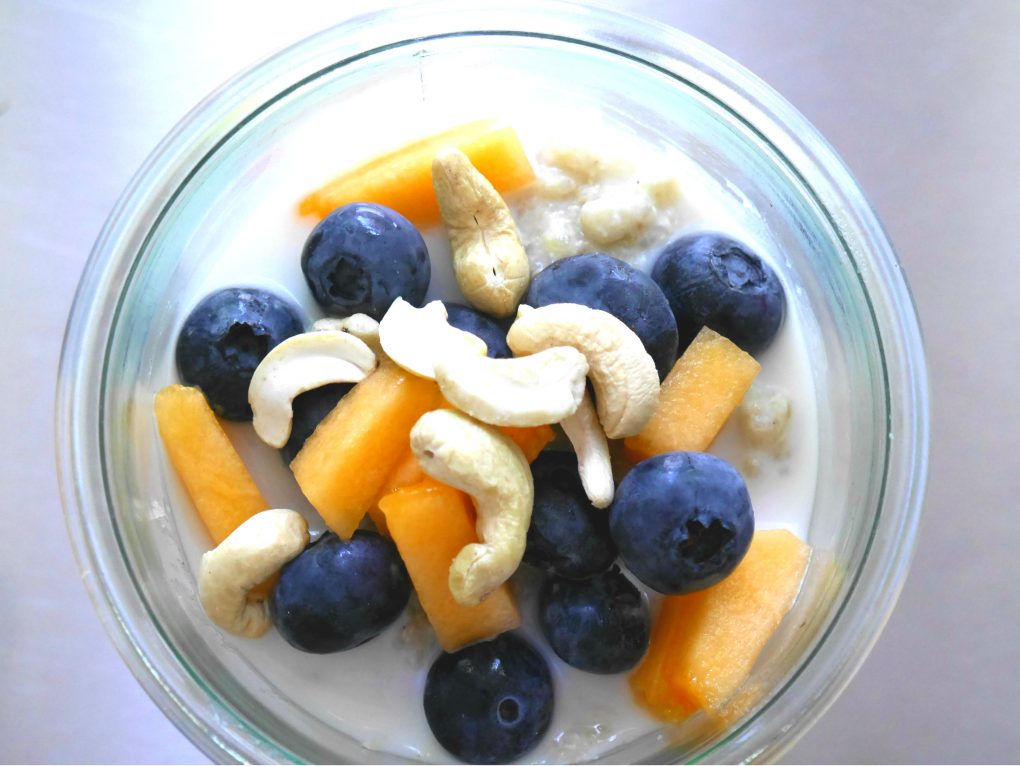 Breakfast quinoa pudding!
Ingridients:
One glass of boiled quinoa (white)
One glass of coconut milk or other of plant-origin
A pinch of cinnamon
One tablespoon of honey
Some fruits (I've added melon and bilberries)
A few nuts (cashew nuts for instance)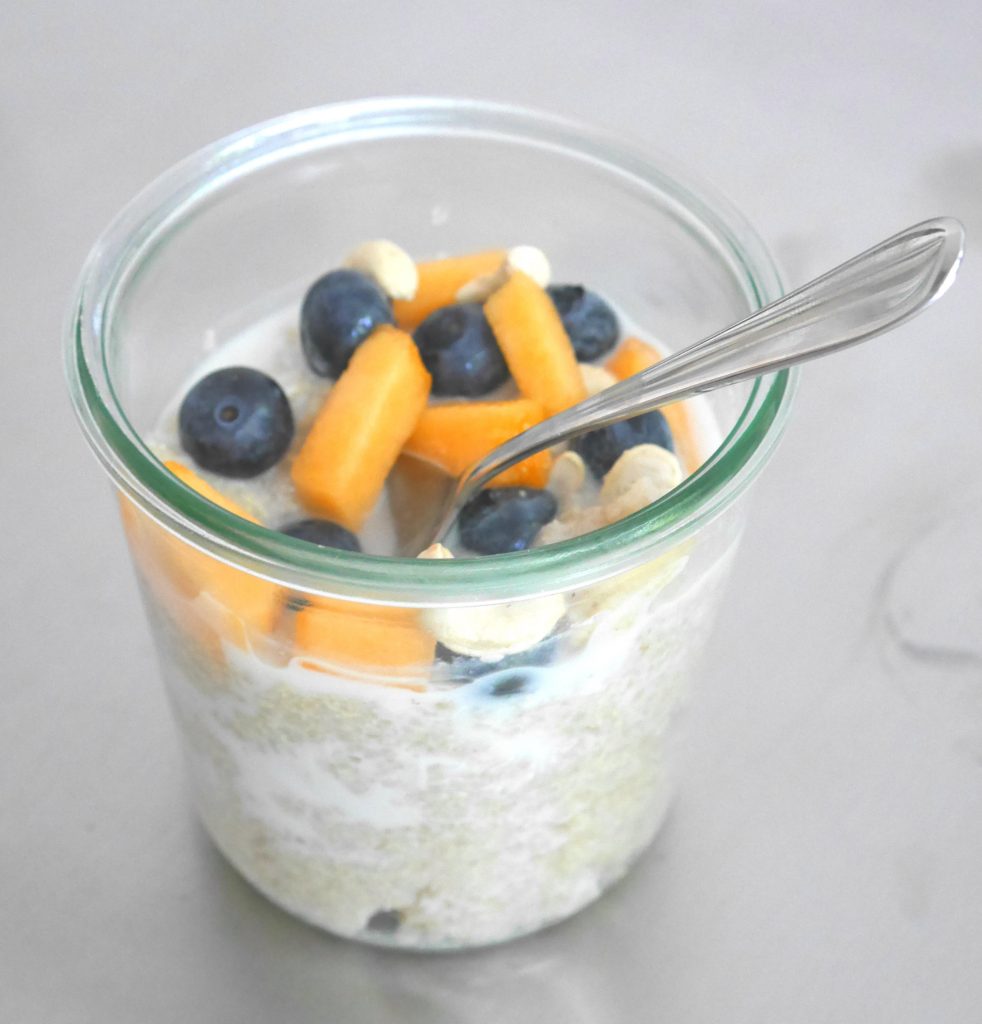 Preparation:
Boil quinoa until soft for 15 to 20 minutes, when the water evaporates, add coconut milk and let it boil for few more minutes. Blend it all, until it becomes pudding-like substance, add honey then and cinnamon, stir again all together.
I've decorated this pudding with my favorites fruits and nuts.
Remember that breakfast it the most important meal which will give you the energy for the whole day!