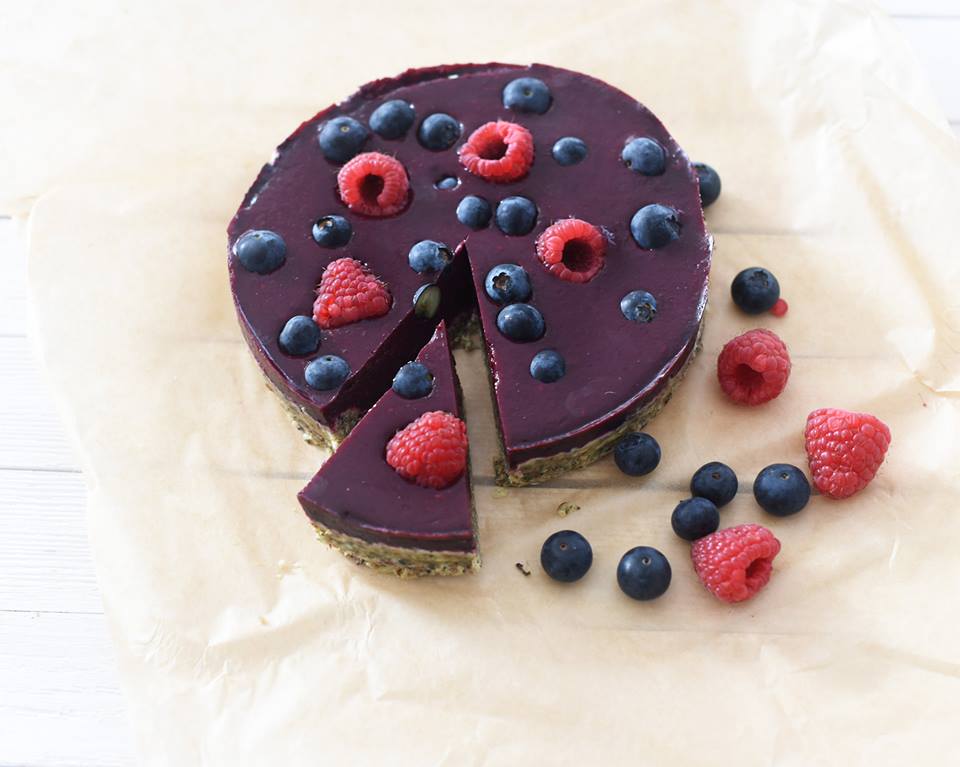 Forest tart without baking! Yummy!
I have prepared cold tart for today;).
Ingredients: crust
200 g coconut flakes
8-10 seedless dates
60 g pumpkin seeds or almond flour
2 tablespoons coconut oil
Ingredients: forest layer
250 g forest fruits
200 ml water
1 tablespoon gelatin or agar-agar
2 tablespoons maple syrup
berries c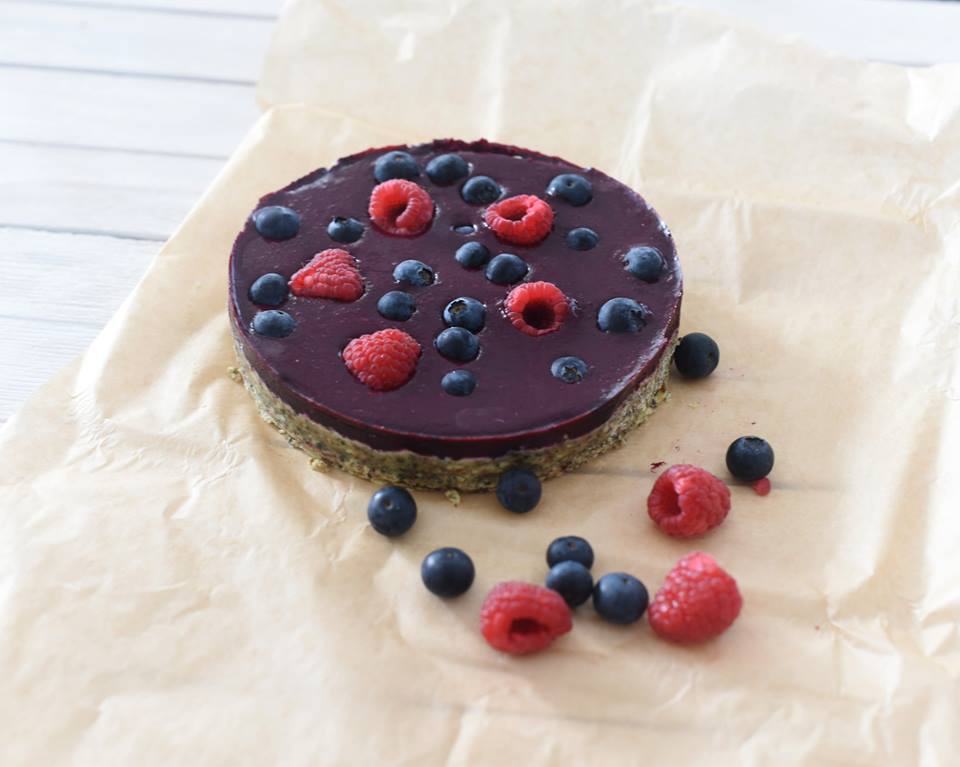 It is ideal for people who do not tolerate gluten, lactose or eggs. The recipe is easy and does not require baking, so people who do not like baking or those without an oven can accept this challenge. I love forest fruits, so if you also like forest flavors you must try this recipe.
Yummy!:)
Forest tart without baking!
Preparation:
Blend  coconut flakes, dates, pumpkin seeds and coconut oil. Place the mass in a round mold  and put in the refrigerator for at least 1 hour. During that time dissolve gelatine in warm water, adding forest fruits to it. Blend it and put aside to cool off. In addition, add maple syrup and mix. Pour jelly on the crust of the cake and decorate with blueberries. Place in the fridge around for 1-2 hours ..