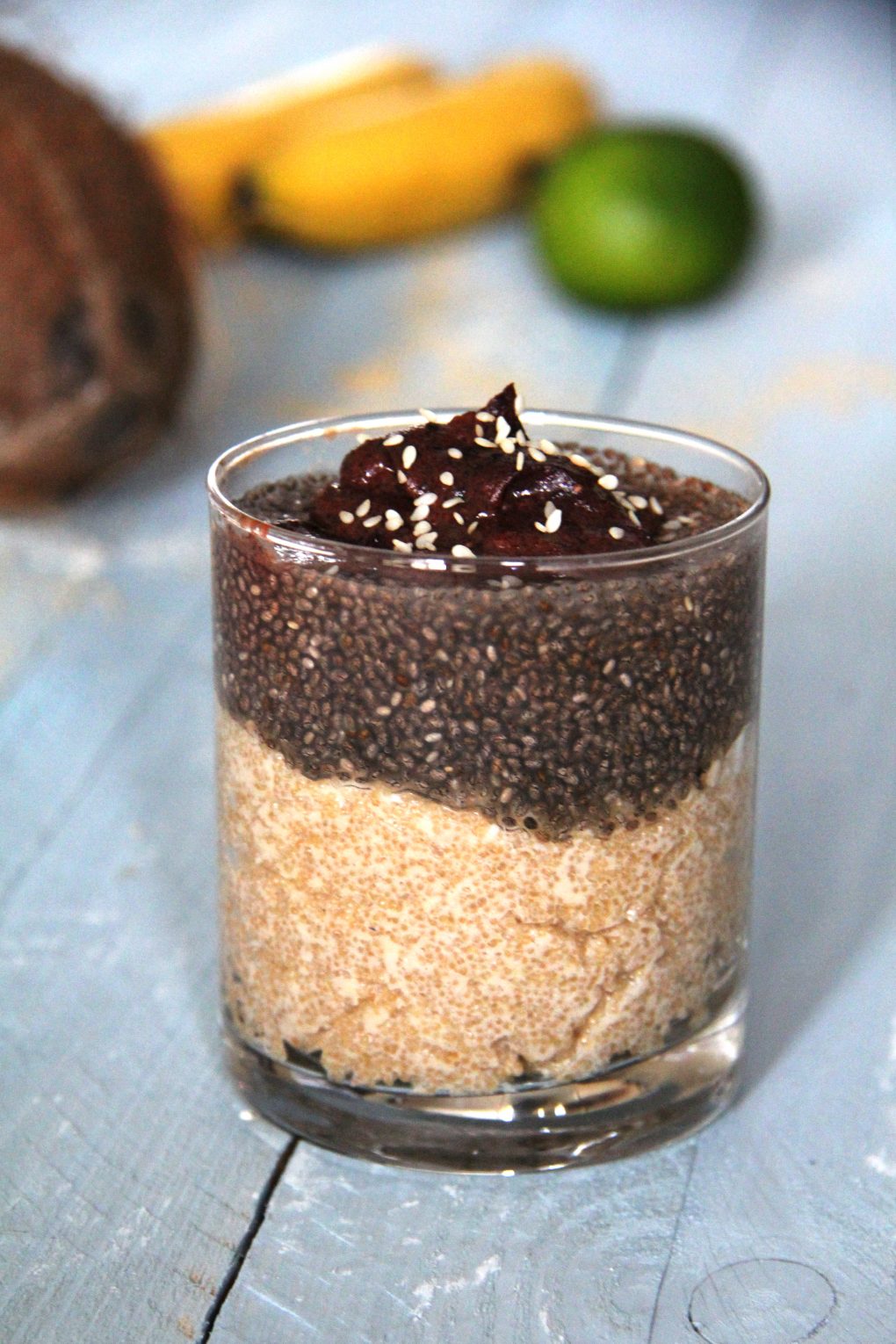 Amaranth porridge with fruit
Idea for breakfast for pregnant women? I have a lot of questions from women in this beautiful period of life, they are asking what to eat, or I can give any suggestion.
Ingredients:
10 tablespoons amaranth
1 cup plant milk
2 tablespoons coconut flakes
1 tablespoon coconut sugar
15 g chia seeds
1 cup forest fruits
pinch sea salt
1 tablespon acerola
fruits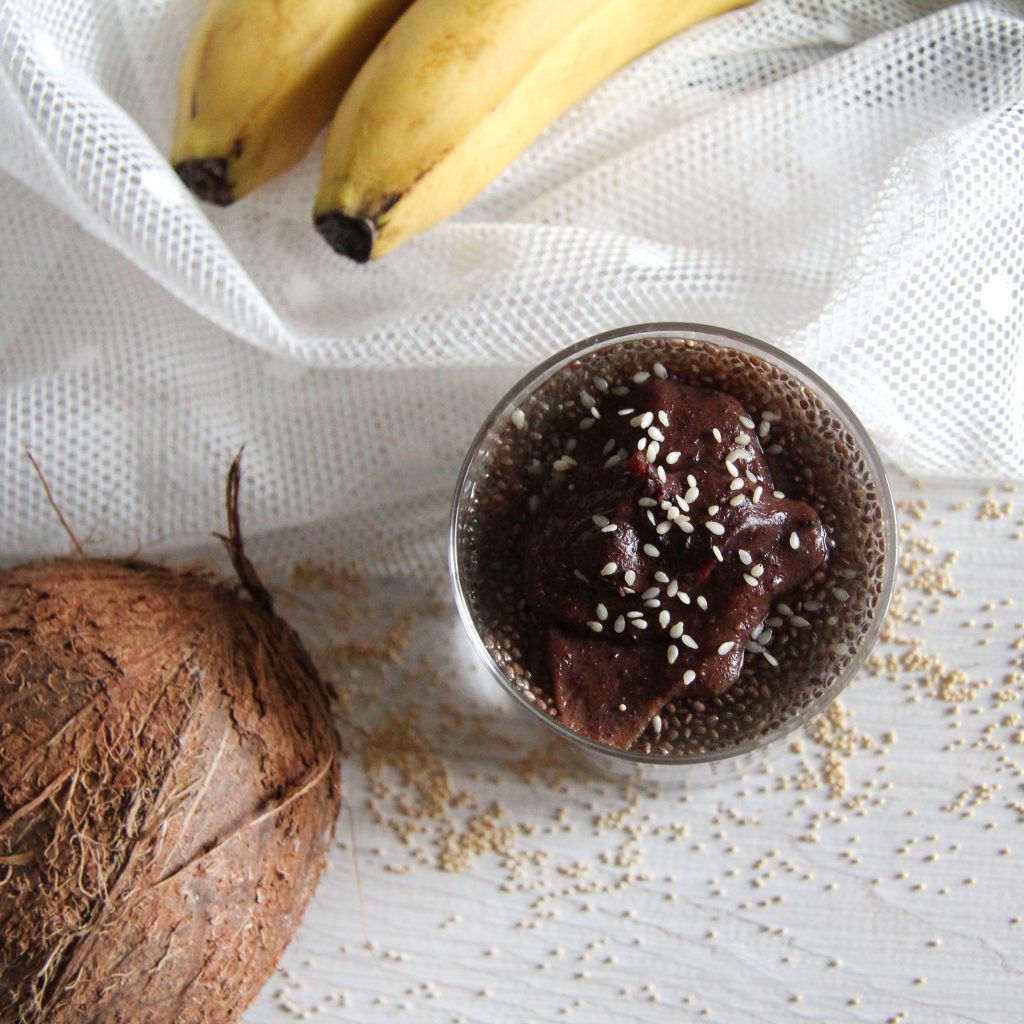 My proposal is amaranth porridge but with the addition of acerola rich in vitamin C and chia seeds rich in omega 3 and omega 6.
Amaranth is full of valuable nutritional properties. It is called the grain of XXI century. It contains iron, phosphorus, calcium, potassium and magnesium. Eating one meal during the day with the addition of amaranth, satisfies the daily requirement of iron levels for the body. Thus, a positive effect in the treatment of anemia, is also recommended in the diet of pregnant women. Amaranth is complementing the protein in a vegetarian diet. It contains no gluten and is rich in –  polyunsaturated fatty acids A good fiber content. Etc
Acerola, also known as the Barbados cherry, is the fruit of a very high nutritional value. It is one of the richest sources of vitamin C naturally occurring in nature. In the acerola powder you can find up to 20% of the precious vitamin. Acerola also contains β-carotene, B vitamins, and trace amounts of elements such as calcium and iron. Due to the quercetin it hase anti-allergic and anti-inflammatory effect. Thanks to the high content of polyphenols, anthocyanins and flavonoids, acerola protects body cells from oxidative stress.
Preparation:
Cook amaranth with milk plant – for approx. 30 minutes. Add sugar and coconut flakes. Remove from the heat and add previously soaked chia seeds. Then blend the berries and mix them with Acerola and add to amaranth, pouring mousse and decorate any fruits
Bon Appetit!:)