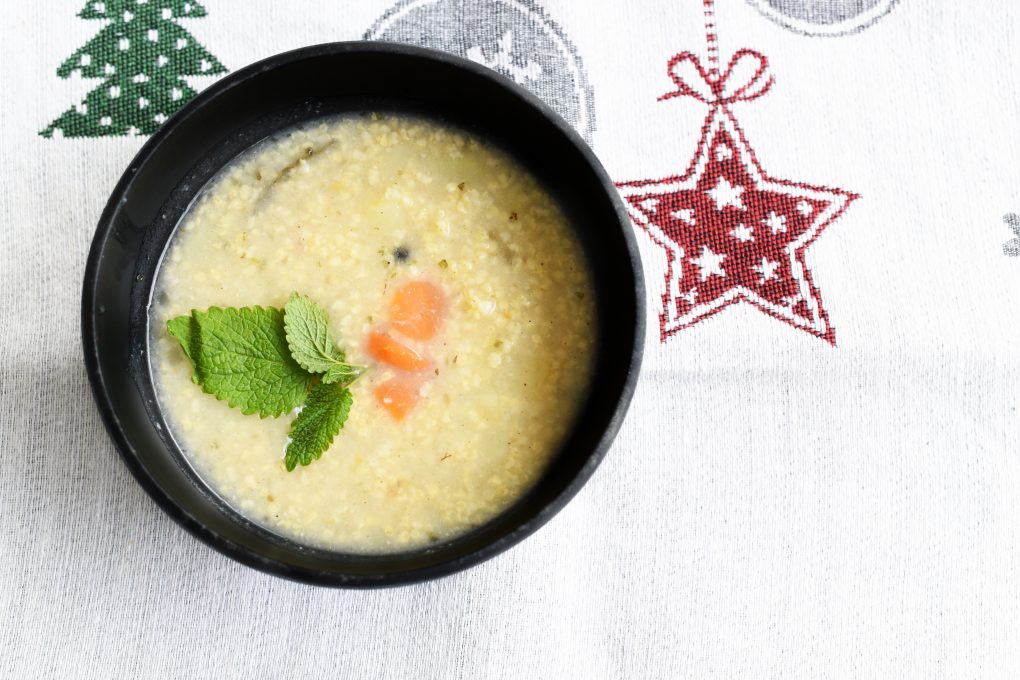 Who does not know the krupnik soup? 🙂 It is worth to prepare it, especially during winter time.
Ingredients:
2 liters broth
soup veegetables
3 potatoes
100 g millet
5 grains all spice
2 bay leaf
1 teaspoon black pepper
1 teaspoon sea salt
1 teaspsoon apple vinegar
1 teaspoon marjoram
This is one of the healthiest soup that warms up the body. It is inexpensive and nutritious, and most importantly – it gives you strength during cold weather.
My krupnik besides vegetables and spices is based on millet, which is easy to digest, so its perfect also for people who have problems with the liver, intestines, and pancreas. It contains zinc, which is important for the regeneration of the body and silica – an element which improves metabolism, very important in the diet of athletes. Millet provides us with additional iron, calcium, potassium and vitamin B. It is high in protein.
I highly recommend krupnik for winter colds, and also for pregnant women;)
Krupnik with millet
Preparation:
Cook the chicken soup (recipe here).  Remove the meat and vegetables, leaving only the broth.
Add millet to the soup, season and cook until tender. Cut the vegetables into cubes, boil it and add to the soup.
Easy? Sure!