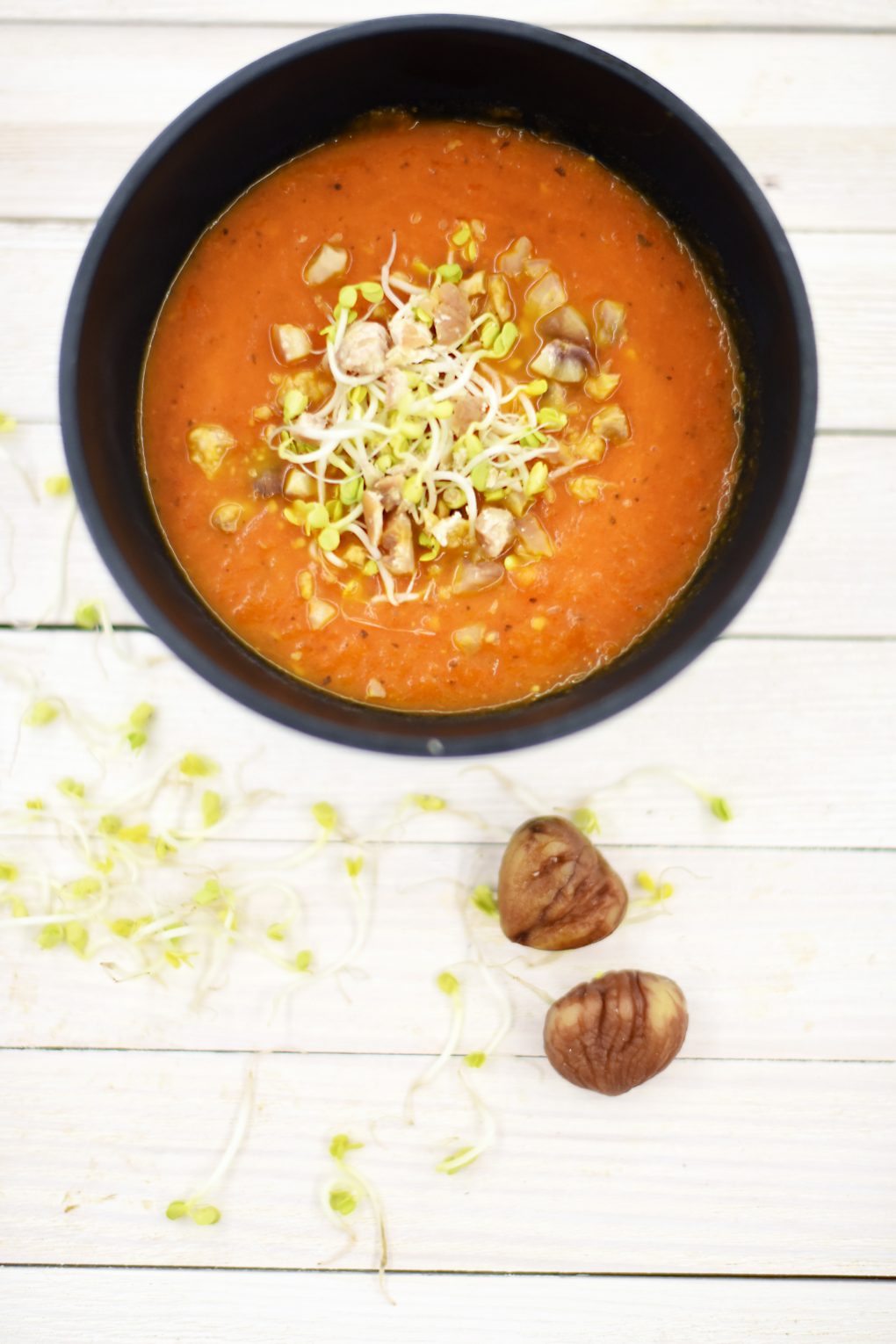 Tomato cream soup with a hint of roasted chestnuts
I have a few culinary favorites, without which I cant imagine autumn season. One of them are edible chestnuts. I love it in any form – whether in the food, baked in the oven, or even in the form of flour 🙂
Ingredients:
1 teaspoon olive oil
1 medium onion
3 garlic clove
6 cups diced tomatoes
1 handful sprouts
1/2 teaspoon sea salt
1/2 teaspoon cayenne pepper
1/2 teaspoon basil, thyme i oregano
1 tablespoon tamari
few roasted chestnuts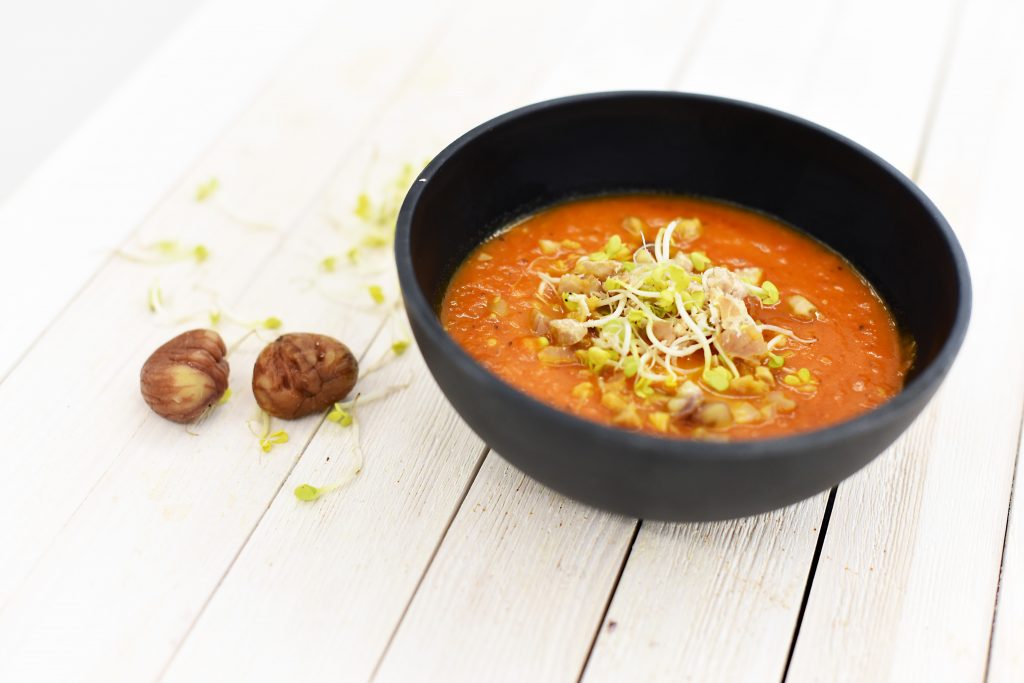 In addition to the unique taste, they comprise  potassium, magnesium and calcium minerals important for the body, and a large dose of vitamin C. They are a great source of carbohydrates for athletes and provide energy for active people.
Is it worth o enrich the menu? 🙂 Today, we add them to a tomato cream soup
Tomato cream soup with a hint of roasted chestnuts
Preparation:
Blanch tomatoes in hot water. Finely chop the onion and garlic and fry them in a pan. Add chopped tomatoes and spices. Cook for  approx. 25 minutes, then blend it and add seasoning.
Place in a serving bowl, add sprouts and crushed chestnuts.