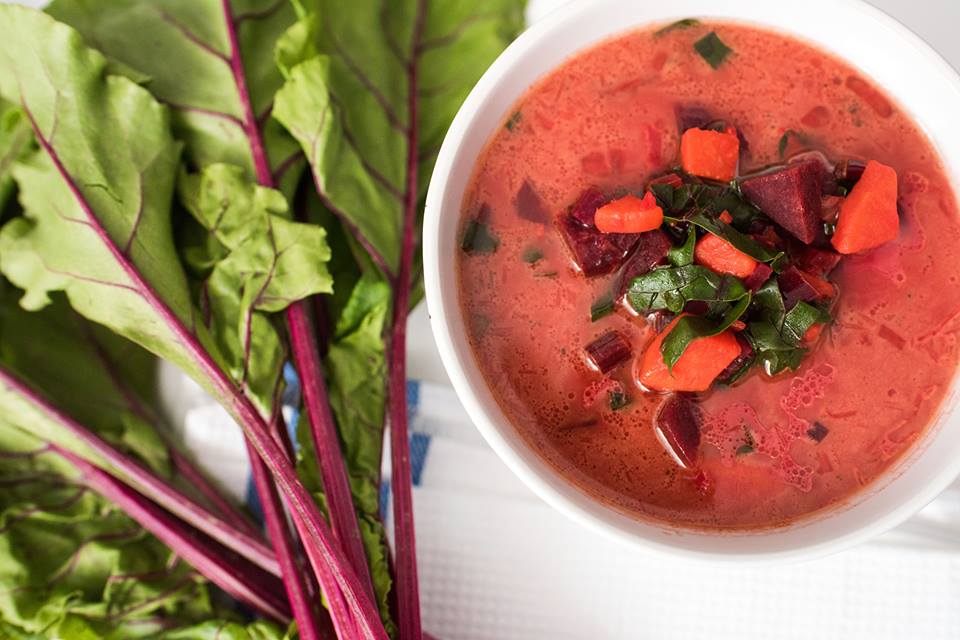 Spring soup with beetroot leaves
Did I already write that I'm glad that spring is here? … well at least spring vegetables because the right weather this year comes much slower 🙂
Ingredients (around 4 servings):
4 cup broth
2 bunches beet leaves
3 beetroot
1 red onion
1 (200 grams) sweet potato
400 ml thick coconut milk
pinch marjoram, salt and pepper
1 tablespoon apple vinegar
1 tablespoon coconut oil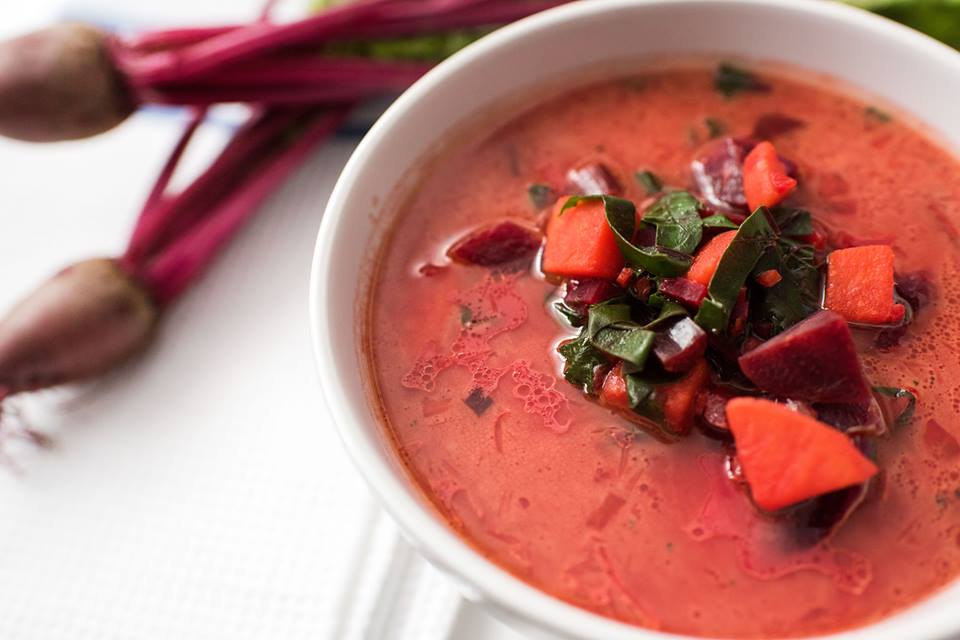 My suggestion for today's soup  is a spring soup with beet leaves, which I probably never get tired of.
As a matter of fact, beetroot leaves just like every other vegetable has in its composition a wealth of nutritional value. Contains a large amount of iron, so it is recommended for example in anemia. Additional ingredients such as calcium, magnesium, manganese, sodium or B vitamins, A and C. It is also a source of folic acid;)
Eating beet leaves stimulates appetite and deacidifies the body, and has a good effect on intestinal and liver function.
Spring soup with beetroot leaves
Preparation:
Cook the beetroots (peel after cooking, its much easier). At the same time, in a deep pan, heat some oil, and simmer finely chopped onions. Then cut and slice the potato and add the broth. Wash the beetroot leaves under the running water, then finely cut it and add it to the broth and vegetables. In the meantime, add other ingredients. Cook for about 20 minutes. Peel the beets, diced it and add to the soup.